Michael Deigh is a graduate of New York University's Tisch School of the Arts with a major in Film and Television Production. He has worked with several accomplished filmmakers, including Martin Scorsese and his editor Thelma Schoonmaker in their New York office during post production for the film Hugo. He also worked with director David O. Russell in Boston and New York City during principal production for the film American Hustle.
Michael is co-creator of Artistically Challenged, the first multi-episode show created specifically for the Instagram platform, which has received international attention and positive reviews in The Los Angeles Times, The Miami Herald, Splitsider, Engadget and many other news outlets around the world. He has directed several short films and has produced dozens of other projects including short films, music videos, commercials and live performances.
Michael served as website and graphic designer for several projects including Artistically Challenged. In addition to the logo, posters, marketing materials, and website, he designed the "Jerm Wear" clothing line featured prominently in the series. He founded The Screenwriting and Acting Social Club, a group for writers, filmmakers, and actors in the Washington, DC area. Michael currently lives in Los Angeles and writes television, film, stage, and fiction.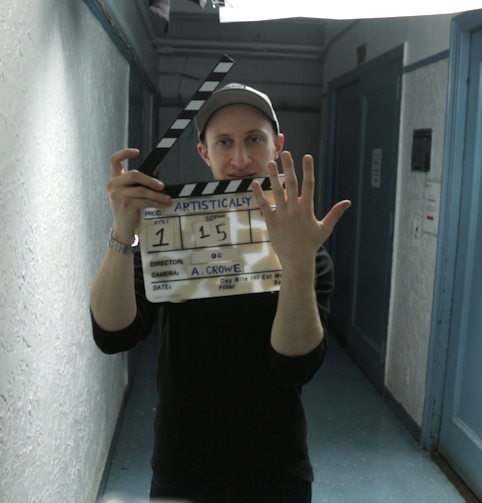 © copyright Michael Deigh - All Rights Reserved
All video content, logos, text, writing, and directly related materials on site protected by U.S. © copyright Michael Deigh